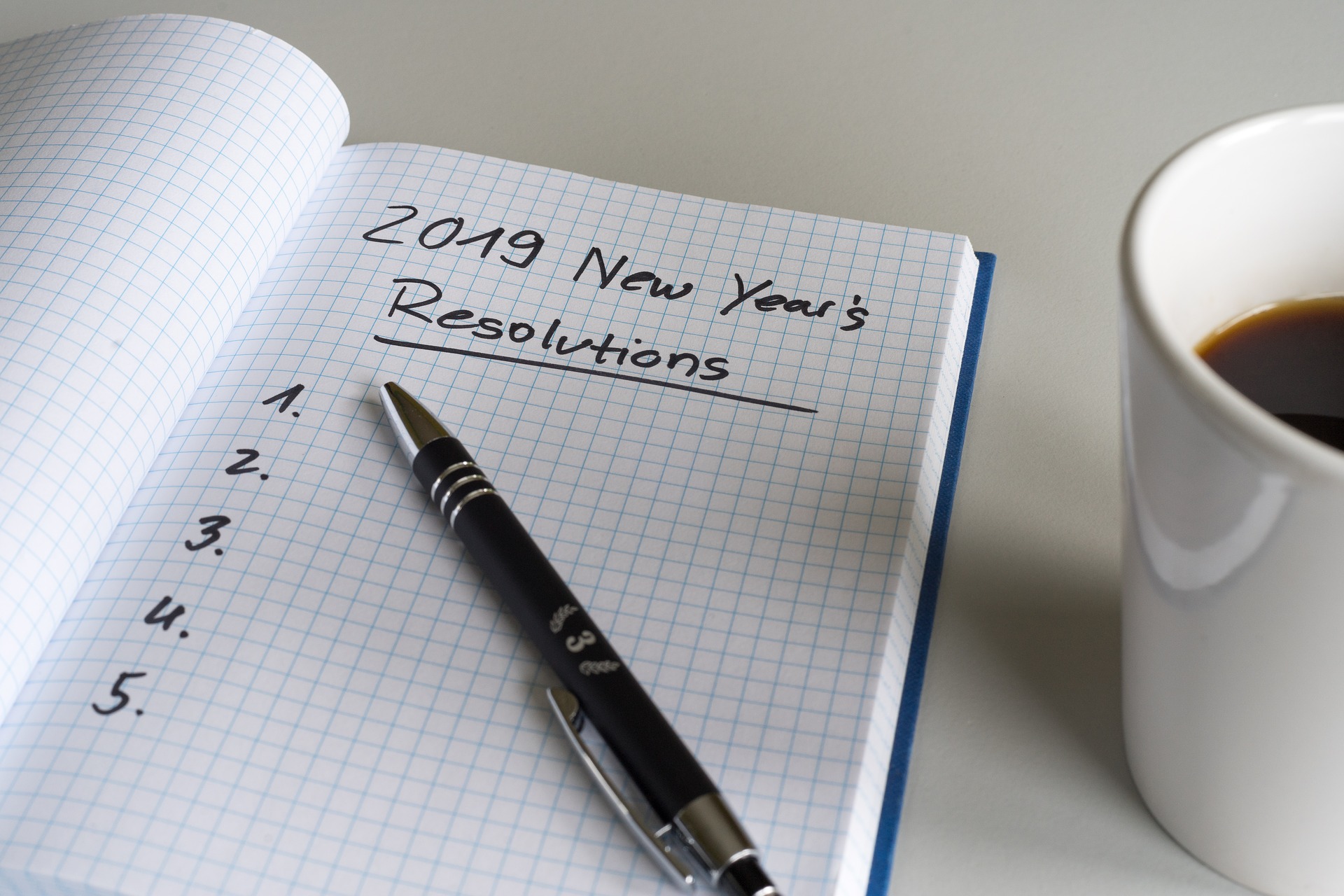 2018 has come to an end and we are just a couple of days away from a brand new year 2019! Let me share my methodology to make a new year resolution successful with you.
Most of us want to make at least one 'new year resolution'. And believe me, that's good. Over the past few years, I have tried making multiple resolutions, a new one for each month, one every 21 days but nothing has worked.
I did my research and now have concluded that rather than making multiple resolutions and spread your mental energy too thin, it is better to focus on improving only one aspect of your life.
Stick to one new year resolution – the most important one at this point in your life!
Now the big question is how to arrive at this number one?
Here is a simple 3 step approach to select your new year resolution
1. Describe your life at this moment. Include the following points for reference
a. Your age
b. Personality
c. Family commitments
d. Professional commitments
e. Time available to work on your resolution
2. Make a list of possible resolutions and your rationale for them, for example – My new year resolution is <…….> because <…..>
i. My new year resolution is Weight loss because I want to improve my health
ii. My new year resolution is Weight loss because all my friends are thin and that makes my self-esteem very low
iii. My new year resolution is Stop eating rice because I want to lose weight
iv. My new year resolution is to Learn a new skill because it will help me get a better job
v. My new year resolution is to Learn French because I will not need a tutor to teach my child
vi. My new year resolution is to Quit drinking tea and coffee because they are bad for health
vii. My new year resolution is to Join a gym because it is a status symbol
So the list goes on..
3. Chose that resolution from the list which is both important and urgent
Let's plot the eight resolutions listed above using the urgent and important classification matrix.

After conducting this exercise, you will realise that very few resolutions remain in the most urgent and important bucket 1. Here there are only 2 resolutions in this bucket.
Now consider all your other commitments and the time available with you and chose the one resolution which will make the most positive and measurable impact on your life in the coming year 2019.
In our example, between resolution no i and iv, there is a clear choice – better health scores over the better job! Since if you are not fit, you will not be able to perform better in any new better job.
Use project management methodology to make your chosen resolution successful in 2019
Initiation
Planning
Execution
Monitoring and control
Closure
Let me explain taking the example of our chosen resolution – "My new year resolution is Weight loss because I want to improve my health"
Initiation

Visit a doctor and a dietician and explain your problem
Conduct recommended diagnostic tests to find the root cause of obesity
Understand the treatment
Set up an annual goal and divide it into small monthly goals

Planning

Plan the corrective actions

Medication
Gymming
Walking
Diet

Maintain a diary and book time for yourself
Make arrangements for a regular supply of your diet food
Join a gym, buy suitable attire
Find a walking buddy

Execution

Just follow your plan
Maintain a positive outlook

Monitoring and control

Write the weight loss diary recording your diet and exercise
Go for periodic follow-ups with your doctor
Celebrate small achievements
Monitor monthly goals

Closure

Treat each monthly goal as a separate project
Analyse any variances in the goal realization
Take corrective actions for the next month
Start every month with a new goal
Follow these tips religiously and your New Year resolution will bear your fruits!
About the author
Sanjeevani Sathe, is a VP Research and Content with Whizible, a project enterprise management and project automation technology company, catering to SMEs and large companies.
Sanjeevani is a Chartered Financial Analyst and has 10+ years of work experience in research and consulting with the Boston Consulting Group, UCStrategy and Rare Enterprises private equity group owned by Mr Rakesh Jhunjhunwala.
Subscribe to Whizible Blog