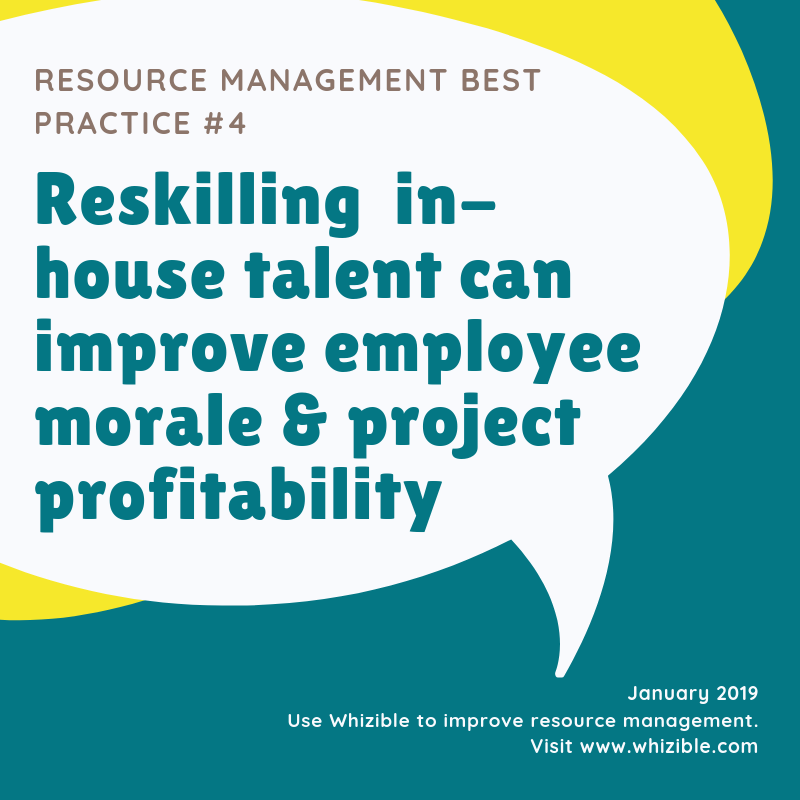 Reskilling in-house talent can improve employee morale & project profitability
The future of work driven by technological advancement such as digitization, automation, machine learning, big data, artificial intelligence is playing a disruptive role in employees' career pathway. They are needed to keep pace with the new methods of doing their work and even changing career tracks as a result of the redundancy of their existing work. 
This technological innovation is changing the job requirements for the companies also. The Human Resource manager is facing challenges of hiring new talent to replace the current one and inducting them quickly in the existing system.
This is a time consuming, costly and disruptive solution for the employers as well as the employees.
So a better approach to make your company ready to take on the new technological challenges is to retrain your current employees and upskill them – in short, "Reskilling" them. This will help motivate them and boost their morale and also save on the time and costs of going through the entire recruitment process.
This helps improve organizational profitability.
Switch to Whizible to improve your organization profitability.
To know more Book a Free Consultation
Subscribe to Whizible Blog